Anche io alla fine ho ceduto allo storytelling…Nello specifico ho iniziato con la storia di Pete…Il mitico Pete the cat!
Sono partita dalla lettura del libro "Pete the cat I love my white shoes" e dall'ascolto dell'audio che troverete qui. I bambini si sono divertiti tantissimo a cantare la canzone di Pete insieme a…Pete!
Abbiamo suddiviso la storia in sequenze, come potete vedere qui sotto.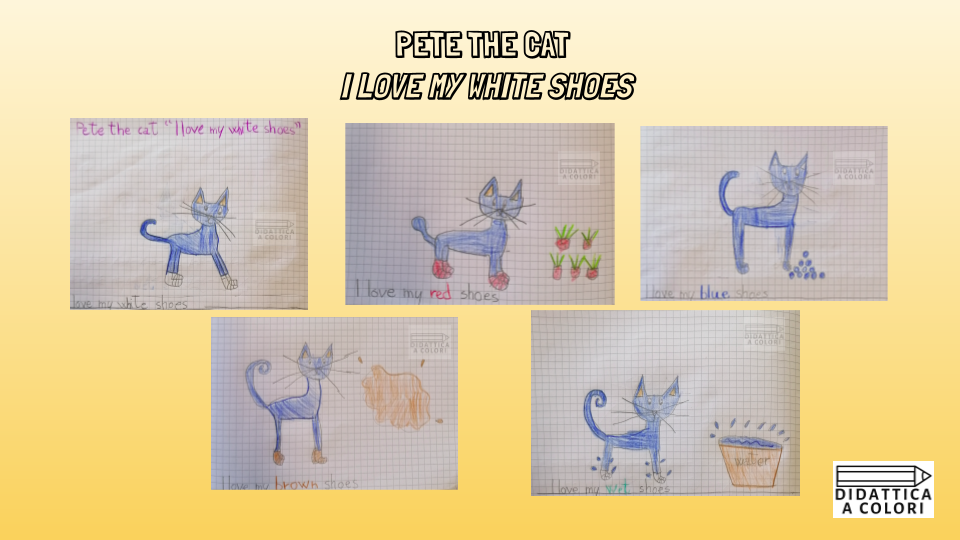 In seguito ci siamo cimentati anche in un divertente crossword puzzle. Alla fine del nostro percorso abbiamo anche creato un "Pete's book"…
Stay tuned! A breve altri attività di storytelling!